Message from Associate Dean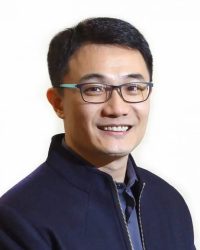 Professor Haipeng Shen
Associate Dean (Executive Education)
Patrick S C Poon Professor in Analytics and Innovation
Chair of Business Analytics and Innovation

HKU Business School
In today's dynamic business world, executives and professionals face various challenges with the rapid economic development in the Asia-Pacific region, particularly the emergence of China as one of the key economic powers. An innovative mindset with global knowledge and regional experience is essential for personal enhancement and professional progression. It is also inevitable that corporations shall equip their members with frontier knowledge to achieve sustainable growth.
The Executive Education unit, previously known as the Poon Kam Kai Institute of Management, was established in 1998 under the auspices of the HKU Business School of The University of Hong Kong. Since then, the unit has undergone rapid development, and has become one of the important gateways for the academics to connect with business corporations and public sectors.
Our goal is to ensure action learning and facilitate the participants with state-of-the-art knowledge, to blend academic rigor with the analysis of economic and business issues in the real world. We have provided trainings and leadership development programmes to many seasoned professionals from local, regional, and international private and public organisations. We have established collaborations with reputable organisations to develop tailor-made programmes to meet their corporate needs, and also partnered with some of the best universities in the world to offer cutting-edge trainings for aspiring individuals. Built upon the vast knowledge base of our world-class faculty, our programmes offer unparalleled expertise, extensive insights, and practical cases from a global perspective with local relevance.
Advocating an entrepreneurial approach, we are committed to delivering top-notch executive education programmes to develop talents, to drive changes, and to support the global business community at large.