Women's Directorship Programme
Join Women's Leadership Training to prove your capability
Women have been facing different challenges in their workplaces like gender stereotypes, discrimination and unequal treatment. It not only jeopardises the career path of women leaders, but also deprives them of opportunities. By joining our Women's Leadership training programme, you will know how to add your unique value and perspective into your company, as a female leader. Having gender diversity in the team is critical to the company as women can help to build the competitive advantages by contributing their efforts. HKU Women's leadership training offers a wide range of interactive and practical modules to help female participants to develop their leadership and management skills. By joining the leadership training, their capabilities of decision-making, trouble-shooting and human resources management will also be advanced.
What will you learn?
Our Women's leadership training programme aims to inspire and empower Hong Kong women to engage in higher career development and take on responsibility for critical decisions. This programme is especially suitable for those females who will be promoted to a higher position like managers and directors. As a team leader, we expect participants will be able to lead their crew and make changes with more confidence, and increase the efficiency of management. During the women's leadership course, we will discuss the opportunities and challenges faced by women in the workplace, as well as how to make good use of their advantages. The training aims to inspire participants to think about questions like 'What is the value of women in the workplace?' 'How does the gender stereotype impact women?' 'What shall we do to encounter gender-difficulty?' 'What are our leadership goals and what do we want to achieve?' How to facilitate teamwork in the workplace?' 'How do you define success?', and more topics related to women's leadership. The training will enable women to be a good leader by managing conflicts among team members.
Women as a leader
Many frontline positions are assigned to women and they have more job options than men, such as secretaries, clerical positions and teachers. Although women seem to have an advantage over men, only a small number of women can be promoted to the higher position while most of the management positions are men. However, research has shown that women in leadership positions can make an organisation more personal and help to drive financial results. The HKU Women's leadership training helps to address many of the barriers that women must overcome in their workplaces so they could pursue their ambitions in leadership and management roles.
Women's Directorship Programme
6 Days (2 sessions, 3 days each)
Gender-balanced boards are proven to result in greater business success. Business community calls to tackle the existing gender diversity imbalance in boardrooms for years.  Also, board members face new challenges and increases in responsibility since the recent wave of governance reform swept in. Directors need to be better prepared – beyond just compliance – to best represent the interests of shareholders and stakeholders. ​​
Executive Education, Business School, The University of Hong Kong and Meraki Executive Search & Consulting have joined forces with senior business leaders to create the first certificated, internationally focused, cross industry, board preparedness programme, exclusively for women – the Women's Directorship Programme. ​
As of the year 2020, 30% of our participants joined Executive Committee while 50% joined a board after graduating from the Programme. ​
With former programme participants from across the world, the WDP Alumni form an international network ready for the challenge of the boardroom.
The WDP Alumni network hosts regular events to ensure all cohorts are connected, as the network continues to grow. 


The WDP Alumni network offers continuous learning opportunities, from quarterly webinars to guest speaker events.


The Women's Directorship Programme is designed to equip participants with the skills and knowledge needed to demonstrate they are ready for the responsibilities of the boardroom as a Director or Non-Executive Director. It also serves women who are currently serving on boards, who want to improve their skills and knowledge to a world-class level.
All participants are required to meet a number of requirements in order to ensure that the programme is conducted to suit a certain skillset and level of understanding. These requirements ensure all participants gain maximum benefit from the programme:
Working in a leadership role for five years or more
Financial exposure / responsibility for P&L
leadership competencies.
Alumni of Women's Directorship Programme
AIA
AXA
Bank of China
Bupa
CITI Group
Credit Suisse
HSBC
JP Morgan
Manulife
Mastercard
Prudential
Sun Life
Zurich Insurance
Estée Lauder
Haier Group
Hitachi
Philips Lighting
Polar Air Cargo
Schneider Electric
Starbucks
Van Cleef & Arpels
WalMart
Technology, Media & Telecommunications
Cisco System
Citrix Systems
Hong Kong Broadband
Nokia(China)
Oracle Corporation
PCCW
Turn , Inc.
Verizon
A. T. Kearney
Accenture
Emst & Young
McKinsey & Company
Mercer
Demographics of past participants
Years of working experiences
Through a comprehensive combination of lectures, interactive sessions, leadership exercises and input from senior business leaders, this world-leading board governance programme is dedicated to increase the pool of board-ready women executives and is designed to:
Address current and contemporary issues in the workplace, across industries and geographies
Help women gain new skills and knowledge to be more effective at managing boards
Learn how to best position themselves for an INED role
Join an incredible international alumni of women leaders changing the face of boardrooms worldwide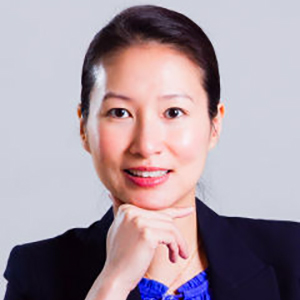 GM, North Asia Broadridge and APAC Regional Director Broadridge Asset Management Solutions
"A very rare but precious opportunity for professional women, who are fighting an uphill battle in the business world, to share, challenge, learn and network with each other."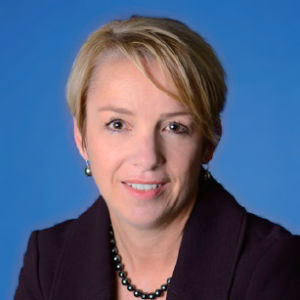 "This enlightening programme provides a greater understanding of the role, responsibilities and pressures on iNEDs and members of the board. The Women's Directorship Programme explores the challenges and opportunities for the board now and in the future, and serves to open up the board network to fresh talent and perspectives."
Deputy CEO – Singtel Consumer
"I joined the Women's Directorship Programme a couple of years ago and found it a practical and refreshing learning experience. It opens the doors to the boardroom, demystifying the discussions and challenges facing board members globally. The programme enables more female talent to gain exposure to the high-level decision makers for future opportunities."
"The Women's Directorship Programme serves to bring together women with the same aspiration of creating a step change at the board level."
Regional Managing Partner, EY
"As a former programme participant, I strongly recommend it to a wider sphere of the women's community, especially to those who aspire to a successful directorship role."
COO APAC (ex Japan) Nomura IBD
"For anyone considering taking on a directorship role, the programme offers an excellent opportunity to better understand the more formal, as well as the more practical aspects involved in becoming a board member."
This six-day programme, split into two sessions of three days each, will allow participants to fully immerse themselves in the learning experience and network with international peers, away from the distractions of daily life.​
There are six modules, which include:​
The Real-World Roles of Board and Committee Members

​

Strategic and Collaborative Leadership

​

Persuasive Communication and Conflict Resolution

​

Public Company and Securities Market Regulation

​

Ethics and Compliance

Board Simulation exercise

​
Participants have the opportunity to meet and network with counterparts from different industries and functions, in addition to enhancing their network through the involvement of influential guest speakers.
The class size is kept small under 20 to ensure learning quality and sufficient interactions among professors, guest speakers and peers.​

The Qualifications Framework (QF) in Hong Kong (HKQF) is a seven-level hierarchy covering qualifications in the academic, vocational and professional as well as continuing education sectors to promote and support lifelong learning with a view to continuously enhancing the quality, professionalism and competitiveness of our workforce in an increasingly globalised and knowledge-based economy.  Qualifications recognised under the QF are quality assured and level-rated in accordance with objective and well-defined standards.
The Certificate on Board Directorship Program is being registered on Qualifications Register at level 6, with QR Registration Number 15/003452/L6 and Registration Validity Period as 1 January 2016 to On-going.​
​
The programme is led by International faculty members, involves real life case studies and thought leadership delivered by industry leaders who are champions of diversity in the boardroom.​
​
​
Accounting and Law
BBA(Law) & LLB Programme Director
Associate Professor of Teaching
Juris Doctor, The Georgetown University Law Center
B.A. (History and Mandarin Chinese), Brigham Young University (magna cum laude)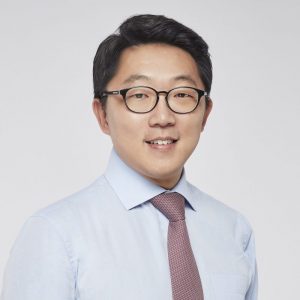 Accounting and Law
BFin(AMPB) Deputy Programme Director
BFin(AMPB) Admissions Tutor
Principal Lecturer
J.D., UCLA School of Law
M.Sc., London School of Economics and Political Science
M.A., Harvard University
PGCert, University of Cambridge
B.A., Brigham Young University
Accounting and Law
BBA(Law) & LLB Deputy Programme Director
BBA(Law) & LLB Admissions Tutor
Principal Lecturer
JD, University of Michigan
BS (Economics), University of Utah
The following list is in no particular order.
INED, Shire and Tate & Lyle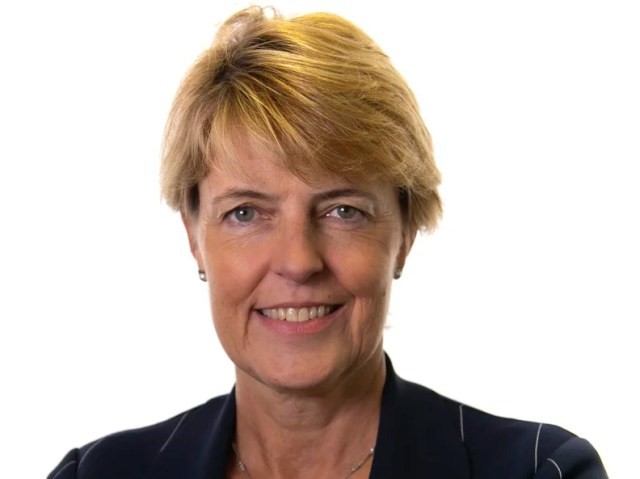 Chair of Severn Trent Plc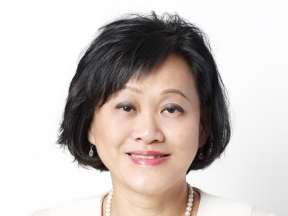 Independent Non-Executive Director of Link REIT

INED – DBS Bank, Link REIT and HSBC Provident Fund Trustee (Hong Kong) Limited
Senior INED of Quilter & INED Arcadis 
| | |
| --- | --- |
| Session 1 | Date to be confirmed |
| Session 2 | Date to be confirmed |
HKU Business School
Block B, Cyberport 4,
100 Cyberport Road,
Hong Kong
USD$12,950 (5% off for HKU alumni or for corporate rate of 3 or more concurrent registrations)
You may also be interested in: