Initial Public Offering (IPO) Essentials
Design thinking training
The world is fast-changing, so are the business models. Leaders shall always keep their managing and operation models updated to stay ahead in the competitive business world.
Design thinking training
offers a platform to equip leaders with a more comprehensive understanding of design thinking, and enables them to apply the strategy they have learned to their business and services.
Joining design thinking course in HKU
Design thinking training is known as innovation training, our training programme enables leaders to add value to their business by improving their innovation processes in their teams. Joining HKU design thinning training can help to enhance the efficiency and productivity of your team and you will learn numerous insightful concepts of design thinking from our experienced experts.
The Benefits of our Design Thinking Training
Improve productivity Stay customer-centric
Faster & more effective solutions to problems
Increase ROI
Certificate issued by HKU
Our
design thinking training
included the most comprehensive Enterprise Design Thinking topics, which helps to accelerate leaders' business and plan a customer-centric business strategy with different people's objectives. ​​The course will also teach leaders how to adapt design thinking and problem-solving tools to address their challenges, optimise user experience and improve the quality in products, strategies, teams and working environmental aspects. Upon the completion of our design thinking training, participants will be awarded a certificate in Design Thinking.
What you will learn in our design thinking training
During the course, participants will come across different topics related to design thinking, such as creativity and innovation, how to produce new ideas, how to explore possibilities by brainstorming, etc. After finishing the course, participants should be able to… Apply creative thinking tools Figure out potential risks and opportunities Criticise the current situation and give advice from an innovative perspective Understand the principles and fundamental notion of design thinking
Initial Public Offering (IPO) Essentials
3 days (7.5 hours per day)
Face-to-face (HKU Campuses)
Hong Kong continues to be one of the popular IPO (Initial Public Offering) markets in the world. A lot of Mainland Chinese and Hong Kong companies lining up for the IPOs. IPO is usually a lifetime experience for founders and C-levels. The process during an IPO involved a lot of professional parties from the capital market which is the first time the founders and C-levels to work with. It takes over years to prepare for an IPO. There are a lot of decision making involved during the IPO process. How to make sure the IPO process is smooth and effective?
Senior management: Chairman, CEO, CFO, COO, CIO, Managing Directors, Directors
Corporate Legal Counsel, Company Secretaries
Controlling shareholders and/or representatives of Family Offices
Professionals who work in financial organisations serving listed/ IPO-bound companies
After completing the course, participants will be able to understand thoroughly:
IPO and process overview
Reasons for a company to go public via an IPO
Other alternative like backdoor listing
Regulatory requirements and disclosures
Case studies of successful and struggling IPOs
Simulation exercise
A Certificate of Attendance will be presented to the participants who achieve 70% attendance.
All programmes are non-credit bearing.
The listing requirements of different stock exchanges
The pros and cons of IPO
Other alternatives instead of IPO
Backdoor listing
How to plan a listing?
The process of IPO
Rules and regulations of listing in Hong Kong
Day 2 (2 September 2023):
Accounting and taxation issues
Recruiting a strategic board
Corporate governance and internal control
The need for valuation
How to incorporate ESG into corporate strategy
Preparation of the prospectus
Underwriting arrangements
Building an equity story, research reports, and training prior to roadshow
Marketing the deals, sales and stabilisation
Day 3 (9 September 2023):
Critical issues during IPO
Common factors contributing to IPO failure
IPO case study
The challenges between the IPO founders and professional parties
Simulation exercise
In this 3-day programme, you will benefit from a rich learning experience with integrated faculty teaching, case studies, discussions, industry experts sharing and simulation exercises. You will understand the best practices and potential pitfalls when listing an IPO.
FACULTY / TRAINER PROFILES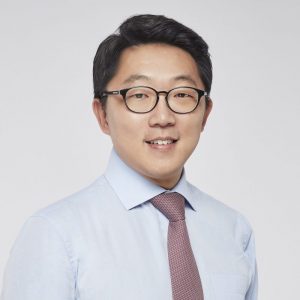 Principal Lecturer in Accounting and Law
BFin (AMPB) Deputy Programme Director and Admissions Tutor
HKU Business School
Mr. Lee teaches broadly in the areas of ethics, fintech, law, and corporate governance for the undergraduate, MBA, and other taught postgraduate degree programs. As a recipient of multiple teaching awards, he feels teaching is a wonderful privilege and enjoys being in the classroom and engaging with students. He develops case studies and teaching materials in the areas of corporate governance, decision-making, ethics, fintech, and leadership. He has received funding to explore how technology can be used to develop pedagogy and enhance learning.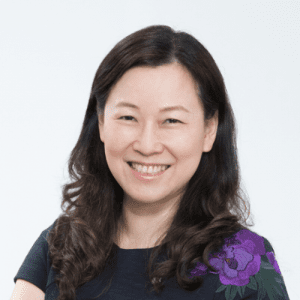 Chairman
Hong Kong Investor Relations Association
Dr. Chan has more than 30 years working experience as senior management of listed companies and in the capital market. She has successfully helped IPO companies listed in the Hong Kong Stock Exchange and has extensive experience for corporate restructuring activities. She is an Independent Non-executive director of companies listed in the Hong Kong Stock Exchange.
Dr. Chan graduated from the City University of Hong Kong with a Bachelor of Arts in Accounting. She then received her MBA degree from the University of Nottingham. She also obtained a DBA degree from the Hong Kong Polytechnic University. She is a fellow member of HKCGI and The Chartered Governance Institute, as well as a fellow member of HKICPA and ACCA. She is also a certified Executive Coach.
HK$25,000 per participant
| | | |
| --- | --- | --- |
| Type | Discount | Eligibility |
| Early Bird | 5% | Registration has to be submitted before 17 Jul 2023. |
| Group | 10% | Minimum of three participants from the same organisation registering for the programme. |
| HKU Alumni and Staff | 10% | Please indicate your alumni status in your registration, then we will advise and confirm on your eligibility. |
*Only one type of discount can be applied per enrollment. The discount cannot be used in conjunction with other promotions, discounts or offers. In the event of a dispute, provision of the discount(s) is subject to the sole discretion and final decision of HKU Business School.
You may also be interested in: