Executive Training on Organisational Well-Being
Design thinking training
The world is fast-changing, so are the business models. Leaders shall always keep their managing and operation models updated to stay ahead in the competitive business world.
Design thinking training
offers a platform to equip leaders with a more comprehensive understanding of design thinking, and enables them to apply the strategy they have learned to their business and services.
Joining design thinking course in HKU
Design thinking training is known as innovation training, our training programme enables leaders to add value to their business by improving their innovation processes in their teams. Joining HKU design thinning training can help to enhance the efficiency and productivity of your team and you will learn numerous insightful concepts of design thinking from our experienced experts.
The Benefits of our Design Thinking Training
Improve productivity Stay customer-centric
Faster & more effective solutions to problems
Increase ROI
Certificate issued by HKU
Our
design thinking training
included the most comprehensive Enterprise Design Thinking topics, which helps to accelerate leaders' business and plan a customer-centric business strategy with different people's objectives. ​​The course will also teach leaders how to adapt design thinking and problem-solving tools to address their challenges, optimise user experience and improve the quality in products, strategies, teams and working environmental aspects. Upon the completion of our design thinking training, participants will be awarded a certificate in Design Thinking.
What you will learn in our design thinking training
During the course, participants will come across different topics related to design thinking, such as creativity and innovation, how to produce new ideas, how to explore possibilities by brainstorming, etc. After finishing the course, participants should be able to… Apply creative thinking tools Figure out potential risks and opportunities Criticise the current situation and give advice from an innovative perspective Understand the principles and fundamental notion of design thinking
Executive Training on Organisational Well-Being
Q4 2023 (2 days - 3 hours per day)
Organisational well-being – the "S" in the ESG – is now one of the highest priority items for leaders. To be sustainable, every major organisation needs to establish a corporate wellness strategy. Yet, there are large gaps in understanding this multi-faceted topic. Getting it wrong incurs financial costs, workforce disengagement, and reputational damage for executives, and the company as a whole. This dynamic and interactive session will provide a complete approach to help navigate this unchartered territory.
Professionals from departments of Human Resources, Learning and development, People Strategy
Business owners and Senior-to-Top executives who wish to understand and promote organisational well-being
After the programme, you will be able to:
understand the "S (social factors)" in ESG and build awareness of issues relevant to workplace well-being
analyse the risks and opportunities associated with workplace well-being
develop effective top-down and bottom-up strategies for organisational well-being and recovery
implement the strategies on a holistic level
A Certificate of Attendance will be presented to the participants who achieve 100% attendance.
All programmes are non-credit bearing.
This programme will address the following questions.
Day 1: Understand and build awareness of workplace well-being
What are the social factors in ESG?
How does organisational well-being influence employee productivity, organisational resiliency, corporate reputation, and stakeholders' trust?
Day 2: Develop and implement comprehensive and effective top-down and bottom-up strategies for well-being and recovery
What are the relevant considerations of corporate well-being at the leadership level in the private and public sector?
How to champion corporate well-being at the leadership level to support your people?
The programme adopts a wide range of pedagogical tools to maximise impact, ranging from carefully selected and curated reading, interactive discussions, case studies and group discussions. You will also be able to engage with our renowned faculty and benefit from insights of her research. Such first-hand developmental experiences aim to provide you with the opportunity to critically apply the various frameworks and tools to make a difference in your personal and professional life.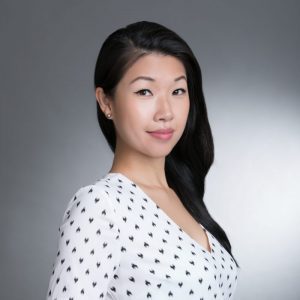 Management and Strategy
MBA Programme Director
Associate Professor
PhD, University of Toronto
M.A., University of Toronto
BSc., University of Toronto
Dr. Cheng is an Associate Professor of Management and MBA Programme Director at HKU Business School. She is also Chief Resilience Officer at Human at Work.
She obtained her PhD degree in Organisational Behaviour and Human Resource Management from the Rotman School of Management, University of Toronto. Her research is dedicated to corporate wellness. This includes helping senior executives level up their leadership and creating cultures and teams that thrive in the workplace. She has published in top-tier journals such as the Academy of Management Journal, Journal of Applied Psychology, and Journal of Personality and Social Psychology. Her research has been featured in leading media sources such as The Wall Street Journal, Forbes, The New York Times, and Harvard Business Review.
She has consulted for Fortune 500 companies such as UBS and AIA, as well as companies including DHL, Hong Kong Airlines, and Konica Minolta.
| | | |
| --- | --- | --- |
| Type | Discount | Eligibility |
| Bundle | HK$400 | A participant registers for all 3 programmes under the Online Leadership Series |
| Early Bird | 10% | Registration has to be submitted before 5 March 2023. |
| Group | 15% | Minimum of three participants from the same organisation registering for the programme. |
| HKU Alumni and Staff | 15% | Please indicate your alumni status in your registration, and we will advise and confirm on your eligibility. |
*Only one type of discount can be applied per enrollment. The discount cannot be used in conjunction with other promotions, discounts or offers. In the event of a dispute, provision of the discount(s) is subject to the sole discretion and final decision of HKU Business School.
You may also be interested in: