Strategic Decision Making – Managing Black Swans
Design thinking training
The world is fast-changing, so are the business models. Leaders shall always keep their managing and operation models updated to stay ahead in the competitive business world.
Design thinking training
offers a platform to equip leaders with a more comprehensive understanding of design thinking, and enables them to apply the strategy they have learned to their business and services.
Joining design thinking course in HKU
Design thinking training is known as innovation training, our training programme enables leaders to add value to their business by improving their innovation processes in their teams. Joining HKU design thinning training can help to enhance the efficiency and productivity of your team and you will learn numerous insightful concepts of design thinking from our experienced experts.
The Benefits of our Design Thinking Training
Improve productivity Stay customer-centric
Faster & more effective solutions to problems
Increase ROI
Certificate issued by HKU
Our
design thinking training
included the most comprehensive Enterprise Design Thinking topics, which helps to accelerate leaders' business and plan a customer-centric business strategy with different people's objectives. ​​The course will also teach leaders how to adapt design thinking and problem-solving tools to address their challenges, optimise user experience and improve the quality in products, strategies, teams and working environmental aspects. Upon the completion of our design thinking training, participants will be awarded a certificate in Design Thinking.
What you will learn in our design thinking training
During the course, participants will come across different topics related to design thinking, such as creativity and innovation, how to produce new ideas, how to explore possibilities by brainstorming, etc. After finishing the course, participants should be able to… Apply creative thinking tools Figure out potential risks and opportunities Criticise the current situation and give advice from an innovative perspective Understand the principles and fundamental notion of design thinking
Strategic Decision Making – Managing Black Swans
HK$16,800 per participant
Hybrid (Online + Face-to-face)
Our world is being shaped by a large number of unprecedented events, for example, the wide spread of COVID-19 and deteriorating relationship between China, US and some other countries in the past few years, that had great impacts on businesses globally. Business leaders and decision makers had to make tough decisions under such extreme in a very short period time.
This programme aims to help business leaders and decision makers to improve their decision making under extreme uncertainty. It synthesizes the recent research on Black Swan events and develops ideas and tools for managing them.
Chief Executives, Functional Heads, General Managers, Risk Managers, Project Managers and Strategists
Business executives who wishes to understand the principles of analytics or to acquire the knowledge and communication skills needed to steer analysts
To introduce the concepts, research, tools for the Black Swan events
To learn about scenario planning and how these scenarios could facilitate better decision-making
To identify and overcome decision-making traps
To manage risk and uncertainty in the decision-making process
To prepare business leaders and decision makers for challenges in the complicated, uncertain world.
Day 1: Scenarios with Black Swans
Topic
Date

The importance of Black Swan events in business
Classifications of Black Swan Randomness and Moderate Randomness
Deep roots of Black Swan Randomness
Decision making facing Black Swan 1: Focus on your own thinking
Decision making facing Black Swan 2: Evaluate your subordinates and yourself
Linear vs Non-linear business payoffs
Outcome vs Process 

 To be confirmed
Day 2: Strategic Decision Making
Topic
Date

Decision making facing Black Swan 3: Use experts' advice carefully
The difficulty of prediction
The difficulty of verifying expertise
Asymmetric incentives and lack of skin in the game
Decision making facing Black Swan 4: Build an anti-fragile organization
Decision making facing Black Swan 5: Exploit optionality
Financial options and "optional volatility smile"
Real options in business

 To be confirmed
The programme serves to address executives strategies to manage data and technology to create value for business. It is designed to give both big pictures, strategic framework and strategies on Data Analytics and AI suitable for executives and senior management.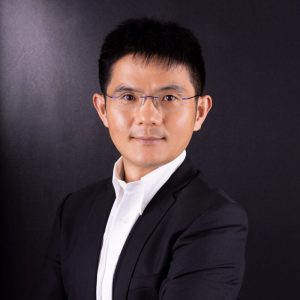 Area Head of Accounting and Law 
Professor 
Academic & Professional Qualifications:
Ph.D., Yale University
M.A., Peking University, China
B.A., Renmin University, China 
HKU Business School
Block B, Cyberport 4,
100 Cyberport Road,
Hong Kong
Full programme fee: HK$16,800 per participant
| | | |
| --- | --- | --- |
| Type | Discount | Eligibility |
| Early Bird | 10% | Registration has to be submitted 45 days or earlier, prior to the start of the programme. |
| Group | 15% | Minimum of three participants from the same organisation registering for the programme. |
| HKU Alumni and Staff | 20% | Please indicate your alumni status in your registration, and we will advise and confirm on your eligibility. |
*Only one type of discount can be applied per enrollment. The discount cannot be used in conjunction with other promotions, discounts or offers. In the event of a dispute, provision of the discount(s) is subject to the sole discretion and final decision of HKU Business School.
You may also be interested in: