HKU-Ivey Leading Digital Transformation Programme: Data Analytics and AI Strategy
HKU-Ivey Leading Digital Transformation Programme: Data Analytics and AI Strategy
8 Days (4 modules, 2 days each)
USD$8,800
Funding available 2/3 of the programme fee on Module 1 & 2
Digital transformation reshapes businesses with the advancement of digital technologies and applications. The major propellers are data analytics, computer algorithms, intelligent agents, and their applications across scenarios in different industries. The ability to use data, analytics and AI effectively to drive rapid and precise decisions is essential for leaders in disruptive times. Senior executives equipped with such mindset and knowledge can leverage the innovation trend, lead the corporation achieving impressive growth and be at the forefront of core leadership team.
Leveraging the case development capacity of the Asia Case Research Centre of HKU Business School and also the Ivey Case Centre in Asia, this programme will be empowered by recent cases on Alibaba, WeChat, TouTiao, Watson Group, HSBC, HKEx, Lane Crawford Joyce Group, Seeking Alpha, Apple, Nasdaq and Facebook IPO, and Siemens Canada, etc., discussing effective use and strategies of data, analytics and AI.
The programme is designed for  Senior to Top  executives who are
responsible or contributing to for shaping their organisation's AI, data analytics, or digital transformation strategy
heading a team of technical experts with mandate to use data analytics and AI to unlock new sources of strategic and operating value for business success
required to bring strategic and operational insights to the senior management
leading departmental heads with technical background as direct reports
seasoned with technical backgrounds such as finance, actuary, revenue management
AIA
Bank of Communications
China Construction Bank
China Resources Bank
Cigna
Citibank
FWD
Hong Kong Mortgage
KPMG
Manulife
Morgan Stanley
Prudential
Sun Life
Chow Tai Fook
Citybus
CLP Power
DFS
Maxim's
Peninsula Hotels
Salvatore Ferragamo
Swatch
Technology, Media
& Telecommunications
JCDecaux China
JobsDB
PCCW
TE Connectivity
Vivo
Airport Authority
American Consulate General
Architectural Services Department
Civil Service Bureau
Consumer Council(HK)
EMSD
HK Jockey Club
Hong Kong Public Library
Lands Department
Radio Television Hong Kong (RTHK)
Senior Citizen Home Safety Association
Social Welfare Department
St. John's College, HKU
The Education University of Hong Kong
The Treasury
Urban Renewal Authority
Participants will gain insight and confidence in:
methods to leverage data and analytics to understand complex business issues, acquire customers, make informative decisions, etc.
how to set your own data and AI strategy in the areas of sales, products, marketing, general management, etc.
the capabilities of AI and blockchain combining with data and how they create, capture, and share value
recognition of opportunities where achieving an understanding of data and AI can lead to enhanced performance or profitability
framework and best practices in leading digital transformation
Digital Transformation and its Impact on Human Capital Management
By Professor Haipeng Shen
AI, Blockchain, Social Media opportunities amid Social Distancing and the COVID-19 Crisis
By Professor Hailiang Chen, Professor Shane Wang, moderator by Professor Haipeng Shen
Digital Disruption and Technology Trends amid the COVID-19 Pandemic
By Professor Haipeng Shen, Professor Ning Su, moderator by Professor Chris W.H. Chan
AI and Blockchain Strategies
Faculty: Dr. Hailiang Chen 
Artificial intelligence (AI) and blockchain are of strategic importance to companies and nations, as these key technologies have the potential to revolutionize many industries from financial services, retail, automobile to virtually every other industry. This module aims to give students a good understanding of these disruptive technologies and their real-world commercial applications, so that students may recognize the potential application of AI and Blockchain in their own businesses. Executives and managers wishing to design and implement AI and blockchain strategies would find this module to be a valuable and insightful foundation on which they can pursue further inquiries.
Artificial Intelligence: Past, Present, and Future
AI Applications based on Machine Learning and Deep Learning
Case: AI-powered Recruitment
AI Strategy: Design and Implementation
AI Risks
Bitcoin: The Most Successful Blockchain Application
Essential Knowledge of Blockchain Technologies
Case: Applying Blockchain in Loyalty Rewards Program
Blockchain Applications in Various Industries
Blockchain Strategy: Design and Implementation
Data, Analytics, Business Strategy
Faculty: Prof. Haipeng Shen
Companies are creating and consuming vast amounts of information, leaving behind a trail of digitized (big) data. To be successful, companies want to extract value from the data, and use them to support their decision-making, often under uncertainty due to incomplete information. However, managers often find it difficult to translate (big) data into actionable policies, and generate business value. This module offers discussions at both strategical level and operational level. We start with overview of (big) data, artificial intelligence (AI), their relationship, as well as blessings and curses of AI. Data alone cannot bring business value. We then discuss the analytics triangle of Question – Data – Analytics, and the DELTA framework for effective data-driven decision making, through case discussion and sharing from multiple industry sectors. We then introduce analytics techniques using real examples. We also hear from guest speakers/past programme participants.
Big Data, Artificial Intelligence, Examples
Pitfalls of Big Data, Data Quality
Strategic Considerations of Data Analytics

The Analytics Triangle: Question, Data, Analytics
The DELTA Framework

Business Cases Discussion

Successes and Failures of Digital Transformation
Data Issues in Digital Transformation
People Analytics in Digital Transformation
Nutshell of Analytics Techniques
Data-Informed Customer Insights and Digital Strategy
The first two decades of twenty-first century is the era of artificial intelligence and analytics. The trends and innovations that have shaped the technology industry over the past several years. For example, Cloud computing has gone mainstream for many enterprises, and the Internet of Things (IoT) is changing how both industrial and consumer-oriented companies do business. The increasing popularity of social media has resulted in astounding growth in the amount of digital data available, Managers keep up to date on emerging digital information relevant to business. We are now determining how AI can leverage and gain competitive strategy. This module will help you understand the data-information customer insights and decision making. The most important, the course identifies data sources that allow you to define and track performance indicators for your digital activities. The goal is for participants to learn frameworks and methods that will allow them to generate valuable and actionable business insights.  
Brand Engagement and Digital Strategy
Data-driven Decision Making
Leveraging Online Social Networks
Managing and Analyzing Social Interactions
Online Word-of-mouth and Platform Strategy
Neutral Network and Visual Listening
Future Technology Trends
Leading Digital Transformation and Disruption
This course is designed to offer an executive perspective on AI, big data, and related digital technologies, and their impact on both private and public sectors. The course encompasses key concepts, analytical frameworks, real-life case studies, and future trends related to AI, big data, and digital technologies, with a focus on managerial decision-making in an increasingly digitized and globalized business environment. Specifically, we will examine the complexity of leading digital projects, analyze examples of leveraging digital technologies, AI, and data in a competitive industry environment, discuss strategies and managerial practices for acquiring digital capabilities, study business models in the digital economy, explore emerging markets and emerging technologies, and investigate the impact of technology on global business, economy, and society. ​
Leading The Journey of Digital Transformation
Navigating The Complexity of Digital Projects
Developing Digital Capability
Leveraging Digital Technology for Sustainability Social Impact
Examining Digital Strategies
Sharing Digital Journeys: Past, Present, and Future
Exploring Digital Disruption and The Future of Society
For Module 1-2, professors are based in Hong Kong.
For Module 3-4, professors are based in Canada.
The programme serves to address executives strategies to manage data and technology to create value for business. It is designed to give both big pictures, strategic framework and strategies on Data Analytics and AI suitable for executives and senior management.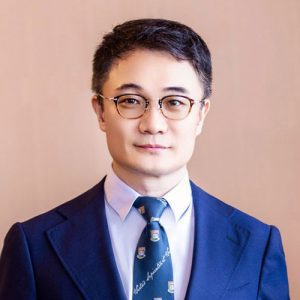 Innovation and Information Management
Associate Dean (Executive Education)
Patrick S C Poon Professor in Analytics and Innovation
PhD in Statistics, The Wharton School of Business, University of Pennsylvania, 2003
MA in Statistics, The Wharton School of Business, University of Pennsylvania, 2000
BS in Mathematics, School of Mathematical Sciences, Peking University, 1998
Prof. Haipeng Shen received his PhD in Statistics from The Wharton School of Business, University of Pennsylvania in 2003. He is Fellow of the American Statistical Association and Elected Member of the International Statistical Institute. Prior to joining HKU in 2015, he was a tenured full professor of Statistics and Operations Research, at the University of North Carolina at Chapel Hill. His research evolves around the theme of data-driven decision making, including fundamental challenges imposed by big data, and interdisciplinary research in business analytics and healthcare. His work has been supported by government agencies and private foundations. He publishes and serves on the editorial boards of top business and analytics journals. He has collaborated with multi-national corporations. He teaches big data and business analytics in Executive Education and MSBA/MBA/EMBA/DBA programmes. He has won the inaugural Faculty Special Contribution Teaching Award in 2018 and the EMBA Outstanding Teaching Award in 2021.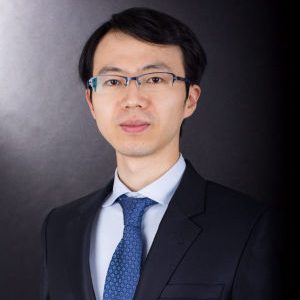 Innovation and Information Management
MSc(BA) Programme Director
Associate Professor
PhD, Purdue University
MS, Purdue University
BM, Tsinghua University
Hailiang Chen received his PhD degree in Management Information Systems from Purdue University. He is interested in the research areas of big data, artificial intelligence, FinTech, business analytics, social media, and mobile commerce. His research has been published in elite business journals in information systems, finance, and management, including Information Systems Research, Journal of Financial Economics, Journal of Management Information Systems, Management Science, Review of Financial Studies, and Strategic Management Journal. His research received wide coverage in media sites such as Wall Street Journal, New York Times, Forbes, Reuters, Seeking Alpha, Capital Week, and so on. He has conducted research or consulting projects in collaboration with many companies such as AS Watson Group, Alibaba, HSBC, HKEx, Lane Crawford Joyce Group, and Seeking Alpha.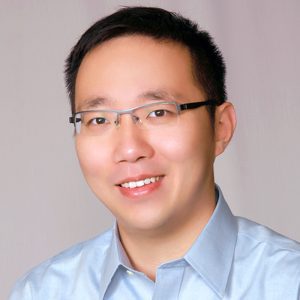 Kraft Professor in Marketing
Associate Professor of Marketing and Statistics
Ivey Business School
PhD, University of Cincinnati
MS, Georgetown University
Dr. Shane Wang is Kraft Professor in Marketing and an Associate Professor of Marketing and Statistics at the Ivey Business School, Western University, Canada. His research focuses on AI and machine learning with applications in marketing. His current research interest maps the relative strategic positions of competitors where they matter most – in the minds of consumers. His work has appeared in high-quality journals including Marketing Science, Management Science, Journal of Consumer Research, Journal of Marketing Research, and Journal of Marketing. Shane has unique insights on how to write and teach cases. At Ivey, Shane teaches all programs: undergraduate, MSc (Master of Science), MBA, PhD, and he is also a frequent speaker at industry conferences (Canada Advertising Week, Data Marketing). His sharing economy cases (Alibaba, Uber and etc) have been widely used in marketing, strategy, management, operation management and information technology disciplines. Shane has received many prestigious awards in both teaching and research, Best Paper award at American Marketing Association Winter Conference, David G. Burgoyne Teaching Award, Ivey research merit award, Western University teaching honor roll award of excellence, among others. Shane was named to the Marketing Science Institute's 2021 Class of Young Scholars, awarded biennially to scholars identified as the likely leaders of the next generation of marketing academics.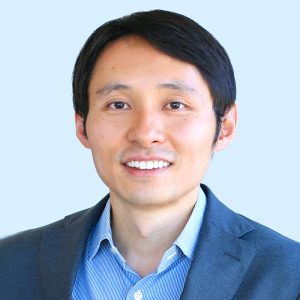 Associate Professor,
General Management, Strategy & Information Systems,
Ivey Business School
PhD, New York University Stern School of Business
MS, University of Toronto
BS, Fudan University
Professor Ning Su is an award-winning scholar and educator, and an expert on global innovation and sourcing strategies. His research explores the transformation of the global value chain, based on extensive interviews with key decision-makers in private and public sectors across major global markets. Professor Su has extensive experience teaching in diverse programs at Ivey: undergraduate, MBA, EMBA, Executive Education, Case Workshops for professors, policymakers, and practitioners. Professor Su has also taught at top business programs in the U.S., China, Denmark, and Finland. Professor Su has received the "40 Most Outstanding Business School Professors Under 40" from Poets&Quants 2017, the Inaugural Early Career Award from the Association for Information Systems, the Giarratani Rising Star Award runner up of the Industry Studies Association in the U.S., Best Article Awards from the Decision Sciences Institute and IBM Global Research, Strategic Management Society's Teaching Community Rep-at-Large, Ivey's Early Career Impact Award, and many teaching awards and commendations. Professor Su has worked at IBM in New York, News Corporation, and a European investment consulting firm, and advised major businesses, nonprofits, and governments worldwide.
| | | |
| --- | --- | --- |
| Module 1 | AI and Blockchain Strategies* | Date to be confirmed |
| Module 2 | Data, Analytics, Business Strategy* | Date to be confirmed |
| Module 3 | Data Informed Customer Insights and Digital Strategy* | Date to be confirmed |
| Module 4 | Leading Digital Transformation and Disruption* | Date to be confirmed |
*Subject to COVID-19, travel, and distancing restrictions, delivery mode is a combination of in-person and hybrid sessions.

For participants based in Hong Kong, it is required to attend programme at Campus. 
For participants based outside Hong Kong, please feel free to join the Live Streaming Session.
Participants will be conferred a certificate jointly issued by HKU and Ivey upon completing all 4 modules of the program.
HKU Business School
Block B, Cyberport 4,
100 Cyberport Road,
Hong Kong
USD$8,800 per participant


| | | |
| --- | --- | --- |
| Type | Discount | Eligibility |
| Early Bird | 5% | Registration has to be submitted 45 days or earlier, prior to the start of the programme |
| Register all modules | 5% | Available for registering all 4 modules |
| HKU/Ivey Alumni or Group | 5% | HKU/Ivey alumni or ≧ 3 registrations from the same company |
*Only one type of discount can be applied per enrollment. The discount cannot be used in conjunction with other promotions, discounts or offers. In the event of a dispute, provision of the discount(s) is subject to the sole discretion and final decision of HKU Business School.
What is RTTP?
Reindustrialisation and Technology Training Programme (RTTP) is a funding programme under the HKSAR Government's Technology Talent Scheme. It aims at subsidising local companies on a 2:1 matching basis to train their staff in advanced technologies, especially those related to Industry 4.0. The maximum annual funding is HK$500,000 for each eligible company. 50% of the approved training grant can be released to the companies upon request before course completion.
Approved Reindustrialisation and Technology Training Programme (RTTP) offers 2/3 course fee reimbursement upon successful applications. For details: https://rttp.vtc.edu.hk.
RTTP Training Grant Application
Companies should submit their RTTP training grant application for their employee(s) via https://rttp.vtc.edu.hk/rttp/login at least two weeks before course commencement. Alternatively, application form could be submitted by email to rttp@vtc.edu.hk along with supporting documents.
HKU Business School​
The University of Hong Kong ​
​Room 204, Block B, Cyberport 4​
100 Cyberport Road, Hong Kong​
Mr. Adrian Chan​
Tel: +852 3962 1230
Email: adcwc@hku.hk​
Website: https://www.hkubs.hku.hk​

You may also be interested in: