HKU Executive Certificate in Strategy Analytics and Digital Innovation
HKU Executive Certificate in Strategy Analytics and Digital Innovation
8 Days (4 modules, 2 days each)
HK$48,000 (Enroll 4 modules)
HK$13,000 (if enroll separately)
HK$48,000 (Enroll 4 modules)
HK$13,000 (if enroll separately)
Funding available 2/3 of the programme fee
Equip the participants with the tools to assess and address the strategic challenges facing their organisations;
Improve strategic decision-making capability in addition to the ability to re-think strategy in the light of new economic and business realities;
Build up an in-depth understanding of the strategic decisions that individuals need to make to support and apply innovation
Central to the long-term success of any organisation, strategy defines direction and creates scope to gain competitive advantage. It is what elevates truly extraordinary leaders above merely ordinary ones by enabling them to develop and implement effective business strategies while maintaining motivation, innovation and vision in their people.
Knowledge gained, skills learned and links established on the programme will enhance career potential and directly benefit the organisations that participants work with. The programme provides participants with the insight and understanding needed to lead organisations in a complex global business environment.
The focus on Strategy, Development, Analytics and Innovation provides the knowledge and skills required to reach the highest level, whether in a commercial or public sector context. It offers business managers and directors with a versatile, strategic toolkit to bring coherence and direction to the actions and decisions of the organisation.
Individuals with at least 5 years of professional experience;
High-potential and aspiring leaders seeking to enhance their skills in contributing to strategy and digital innovation;
Professionals who are tasked with managing the strategy process;
Advisors and Management Consultants seeking for the latest thinking related to strategy and innovation.
Appreciate the concepts that are useful for strategic management and develop skills in applying these concepts to real-life situations;
Increase your influence within your organisation;
Identify emerging issues facing corporations in today's global competitive environment;
Grasp the essence of data-analysis tools to solve problems and for decision making;
Develop the understanding of the range of emerging technologies and leverages for business innovations
All programmes are non-credit bearing. A certificate of attendance will be awarded by the HKU Business School to participants upon completion.​
This course develops participants to formulate successful business strategies which requires a detailed understanding of the overall environment which the firm is a part of as well as the competitor's. Successful business strategies also require continuous accumulation of resources and development of new capabilities. Meanwhile, ethical decision making and leadership are the foundations for sustainable business success in the modern world.
Through applying management and game-theoretical tools, students learn to develop strategies that create joint value with supply chain partners and customers and ultimately lead to competitive advantage over competitors. We also emphasize the firm's ability to adapt to the rapidly changing world. Participants will also study implementation of strategy. This is because the best analysis in the world will not lead to corporate success if it cannot be turned into actionable plans that can be successfully implemented.
Strategic Analytics and Digital Innovation
The course will share with participants how to design and leverage digital innovation for business competition. The core focus on innovations in both analytics and technology-driven business models. The course contents will cover contemporary topics on innovation strategies, digital business models, platform economics, disruptive technologies, digital experiments, privacy protection, etc. In particular, participants will learn how to identify innovation opportunities and manage innovation processes. They will also be able to master the ability to develop digital business models.
This course is designed to allow participants of all levels to become familiar with the fundamental role of technological advancements in today's business environments. As online technology becomes increasingly integrated into business processes, managers and leaders alike must be able to understand and communicate the enabling potential of these digital tools.
This course is designed to provide you with the necessary skills and knowledge to lead and manage modern data-driven projects in all business disciplines. Topics include, but are not limited to, principles of data analytics for business, basic techniques using Python programming for analyzing data, and an introduction to predictive and prescriptive analytics. Participants will also gain a basic understanding of modern machine learning techniques. Through a combination of lectures, in-class walkthroughs, and assessments to acquire some specific skills in data analysis for decision making, but more importantly, become a more informed and critical user of those tools in business settings. The participants should become more confident in asking critical questions on quantitative work and develop a critical view on how data analytics can become a competitive advantage for organizations.
The participants will benefit from the different pedagogical approaches of professors with vast executive education experience. The teaching of leading research academics is complemented by the hands-on expertise of carefully selected, top-level practitioners from the world of marketing. All the skills and know-how acquired during the programme are immediately transferable to real-life business situations.
Associate Dean (Taught Postgraduate)
Professor
PhD, Boston University
Phil, Chinese University of Hong Kong
BSSc, Chinese University of Hong Kong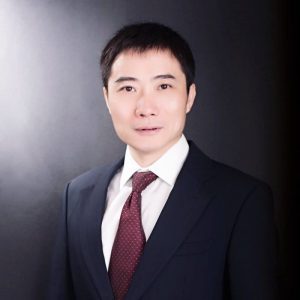 Area Head of Innovation and Information Management
Professor
PhD, University of British Columbia
MiM, Tsinghua University
BEng and BEcon, Tsinghua University
Honorary Research Associate
DBA, Hong Kong Polytechnic University
IS, Hong Kong University of Science & Technology
ECMT, Hong Kong University of Science & Technology
MBA, University of Stirling
PhD, University of Amsterdam
MS, INSEAD
MS, University College London
BS, University of British Columbia
| | | |
| --- | --- | --- |
| Module 1 | Competitive Strategy | Date to be confirmed |
| Module 2 | Strategic Analytics and Digital Innovation | Date to be confirmed |
| Module 3 | Online Business Strategy | Date to be confirmed |
| Module 4 | Analytics for Managers | Date to be confirmed |
HKU Business School
K.K. Leung Building
The University of Hong Kong
Pokfulam Road
Hong Kong
HK$48,000 per participant (Enroll 4 modules)
HK$13,000 per participant (if enroll separately)
HK$48,000 per participant (Enroll 4 modules)
HK$13,000 per participant (if enroll separately)
This Programme has been included in the list of registered public courses under the under the "Reindustrialisation  and  Technology Training Programme" (RTTP) which offers 2/3 course fee reimbursement upon successful application.
| | | |
| --- | --- | --- |
| Type | Discount | Eligibility |
| Early Bird | 10% | Registration has to be submitted 45 days or earlier, prior to the start of the programme. |
| Group | 15% | Minimum of three participants from the same organisation registering for the programme. |
| HKU Alumni and Staff | 20% | Please indicate your alumni status in your registration, and we will advise and confirm on your eligibility. |
*Only one type of discount can be applied per enrollment. The discount cannot be used in conjunction with other promotions, discounts or offers. In the event of a dispute, provision of the discount(s) is subject to the sole discretion and final decision of HKU Business School.
What is RTTP?
Reindustrialisation and Technology Training Programme (RTTP) is a funding programme under the HKSAR Government's Technology Talent Scheme. It aims at subsidising local companies on a 2:1 matching basis to train their staff in advanced technologies, especially those related to Industry 4.0. The maximum annual funding is HK$500,000 for each eligible company. 50% of the approved training grant can be released to the companies upon request before course completion.
Approved Reindustrialisation and Technology Training Programme (RTTP) offers 2/3 course fee reimbursement upon successful applications. For details: https://rttp.vtc.edu.hk.
RTTP Training Grant Application
Companies should submit their RTTP training grant application for their employee(s) via https://rttp.vtc.edu.hk/rttp/login at least two weeks before course commencement. Alternatively, application form could be submitted by email to rttp@vtc.edu.hk along with supporting documents.
You may also be interested in: