HKU Executive Certificate in Business Analytics and Decision Making
HKU Executive Certificate in Business Analytics and Decision Making
10 Days (5 modules, 2 days each)
HK$55,000 (Early Bird and Group Discount available)​
Master advanced analytic skills to harness the power of big data
Apply fundamental data analytics to real business challenges
Achieve greater business value through superior insight and decisions
Business Analytics provides a set of analytical methods for solving problems and aiding decision-making, particularly in the context of large quantities of data. It involves the development and application of models and concepts to explore management issues and solve managerial problems. It includes Data Science, Management Science and Operational Research. Many different organisations use the principles and practice of Analytics.
Designed for middle to senior level professionals who need to understand how business analytics can be applied for their organisations, this programme aims to equip you with the competence and skills in business analytics that complement and empower your existing managerial experience. The programme examines data analytics from multiple sources such as social media, locations, and operations, enabling greater and better insights, innovative and novel solutions, and superior business and managerial decisions.
Mid- to senior level professional practitioners who aim to implement data-driven decision processes in teams
Business executives who wishes to understand the principles of analytics or to acquire the knowledge and communication skills needed to steer analysts
Professionals confronted with specific analytics challenges and expected to come up with concrete proposals on how to distill and extract value from data
Understand the role of analytics and data science in solving real challenges
Learn to investigate existing operational data and apply business analytics using real-life business data
Gain conceptual and technical knowledge to solve data-related problems and design visualisation strategies to support business decision making
Learn to ask the right questions and draw inferences from the data using appropriate tools
Examine various data modelling techniques using real-life business data to provide useful predictions such as consumer trend analysis
All programmes are non-credit bearing. A certificate of attendance will be awarded by the HKU Business School to participants upon completion.​
Leading Self and Unleashing Potential (2 days)
Day 1: Finding Your True North
Transitioning from managing self to leading others
Identify, assess, and understand your leadership qualities, leadership approach, and leadership philosophy
Enhance your leadership based on your unique leadership style: Coach, motivate, energize and inspire your people
Day 2: Unleash Your Leadership Potential
Looking back to drive your leadership forward
From self-leadership to leadership in action: Leading people and organizations
Developing intentional and purposeful cultures that promote and support growth
Leading High-Performing Teams (2 days)
Building high-performing teams
Motivating high-performing teams
Leading high-performing teams
Team complexities: Leading diverse and virtual teams
Managing team complexities: Understanding opportunities & challenges across teams
Team dynamics: Individual contributors, team players and sustaining team performance
Effective Business Communication (2 days)
Day 1: Communication for Success
Persuasive communication: Gaining and using influence
Delivering and receiving feedback
The art of active listening
Day 2: Tools for Effective Communication
Business storytelling 101: Using the power of words to empower others
Projecting confidence: How to speak so others listen
Workplace professionalism: Handling difficult people and situations
Interpersonal Relationships & Conflicts (2 days)
Day 1: Interpersonal Relationships
Relationship foundations: Building psychological safety, resilience, and bonds of trust
Navigating relational dynamics: Not all relationships are built the same
Maintaining relationships in a hybrid or virtual world
Day 2: Conflict Management
Identify, assess, and understand how you manage conflicts
Strategies for effectively solving conflicts
Application to various workplace conflict scenarios
The programme adopts a wide range of pedagogical tools to maximize impact, ranging from bootcamp, pre-reading, role-plays, interactive discussions, case studies and group project. Such developmental experience aims to provide you with the opportunity to critically apply the various leadership frameworks and tools to make a difference in your personal and professional life.
This highly international executive certificate programme is taught exclusively in English.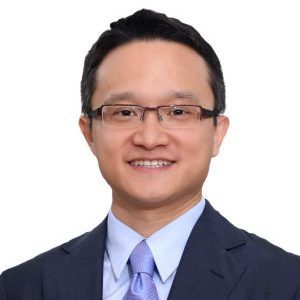 Innovation and Information Management
Professor
PhD: Ross School of Business, University of Michigan
BSc: Tsinghua University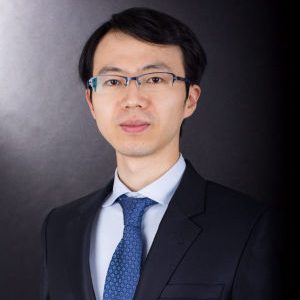 Innovation and Information Management
MSc(BA) Programme Director
Associate Professor
PhD: Purdue University
MS: Purdue University
BM: Tsinghua University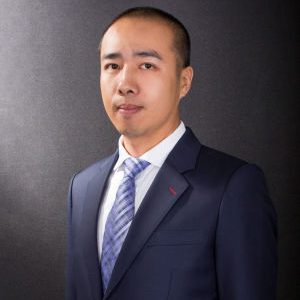 Innovation and Information Management
BBA(IS) and BEng(CS) Programme Director
Principal Lecturer
PhD: University of Florida
MSc: The Hong Kong University of Science and Technology
BBA: Sun Yat-sen University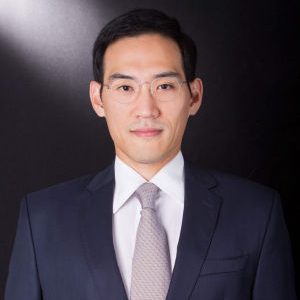 Innovation and Information Management
Assistant Professor
PhD: Kellogg School of Management, Northwestern University
MSe: Department of Mechanical Engineering, University of Michigan
BS: Department of Mechanical and Aerospace Engineering, Seoul National University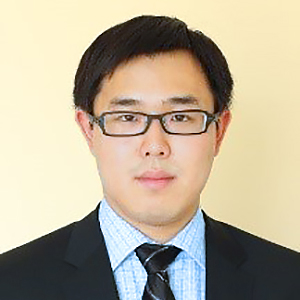 PhD: Princeton University
BSc: Tsinghua University
Module 1
Data Analytics Bootcamp
(prerequisite for other modules)

To be confirmed

​

Module 2
Visual Analytics

To be confirmed

​

Module 3
Geospatial & Business Analytics

To be confirmed

​

Module 4
Operations Analytics

To be confirmed

​

Module 5
Social Media Analytics

To be confirmed

​
HKU Business School
K.K. Leung Building
The University of Hong Kong
Pokfulam Road
Hong Kong
HK$55,000 per participant


Module 1 Bootcamp (prerequisite for other modules): HK$ 7,000
Module 2-5: HK$13,000 per module* (if enroll separately)


| Type | Discount | Eligibility |
| --- | --- | --- |
| Early Bird | 10% | Registration has to be submitted 45 days or earlier, prior to the start of the programme. |
| Group | 15% | Minimum of three participants from the same organisation registering for the programme. |
| HKU Alumni and Staff | 20% | Please indicate your alumni status in your registration, and we will advise and confirm on your eligibility. |
You may also be interested in: