HKU-Cyberport Regional Expansion Strategy Training Programme
HKU-Cyberport Regional Expansion Strategy Training Programme
In this era of rapid change, new technologies, new models, and new formats emerge in an endless stream. If an enterprise wants to maintain its competitiveness, and enter oversea market, it must constantly adjust its strategic layout, optimise its business model, and establish a management system.
Designed by HKU Business School, this programme provides high-quality business management and entrepreneurial management knowledge to innovative and entrepreneurial talents, helping them consolidate business model, establish oversea enterprise system and improve strategic thinking.
The curriculum will be taught by professors and entrepreneurship mentors. A dual solution combining academic and industry will be proposed to solve the staged problems on the road to entrepreneurship.
Cyberport community start-ups (Cyberport Incubation Programme, Cyberport Creative Micro Fund, alumni, and Smart-Space tenants)
Cyberport Enterprise Network partners, which want to work with tech start-ups to explore overseas markets
Industry professionals who are responsible for formulating expansion strategy and launching projects in new market
SMEs and interested parties could benefit from the programme by understanding fundamental knowledge of setting up oversea business from different perspectives.
Examples and mini-cases that highlight key areas of awareness for start-ups:
Corporate structures
Protecting IP
Navigating regulations
Reputational risk
What is branding and why it matters?
Values of branding – cases of recent M&A
Understanding of disruptive brands – Uber, WeWork, Airbnb
Characteristics of enduring brands
Brand expansion to overseas market – implications of cultural factors
The modern customer journey
Telling your brand story in the digital age
Engaging your stakeholders about your brand idea – investors, media, clients, end-users
Key principles of branding
Major pitfall in brand-building, especially among new start-ups
The global business environments (i.e., political, economic, and cultural environments)
Foreign market entry strategy
Timing of foreign market entry
Entry mode choice
The organization and control of foreign affiliates
The success and failure of foreign operations
Reasons of overseas expansion
Expansion to a single country vs. multiple countries
Identify our competitive advantages in overseas market: branding, product, technology, people, etc.
Local market knowhow and expertise in foreign country
Policy and support by overseas government and quasi-government organizations
Sales, channel and marketing management: directly owned or outsourcing to partners
Understand the importance of cross-cultural management
Market penetration planning and milestones
Company structure, management team and advisory board
Investor and fund-raising strategy
Case sharing in Japan market expansion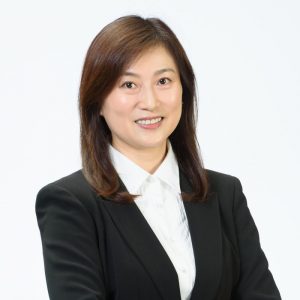 Prof. Christine Man Kuen CHAN
Associate Dean (Outreach and Global Engagement)
Professor in Management and Strategy
HKU Business School
Prof. Christine Chan's research interests include foreign market entry decision, entry mode choice, international joint venture, performance of foreign affiliates of multinational corporations and cross-cultural management. She teaches courses in HKU MBA programme, HKU-Fudan EMBA programme, HKU-PKU EMBA programme, and executive education programme. She has published articles in the Strategic Management Journal and Journal of International Business Studies.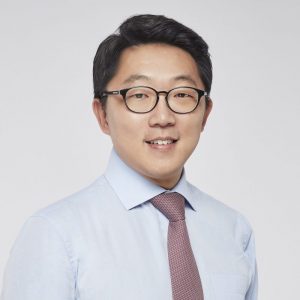 Principal Lecturer in Accounting and Law
BFin(AMPB) Deputy Programme Director and Admissions Tutor
HKU Business School
Mr. David Lee is active in ethics, fintech, law, leadership, and corporate governance at HKU Business School, where his teaching ranges from undergraduate to executive education courses. A recipient of multiple teaching awards, David is the first business academic to receive a UGC Teaching Award, the highest university teaching honor in Hong Kong. A lawyer by training, David started his career at Goldman Sachs and has experience in hedge funds, venture capital, and consulting. He advises entrepreneurs and delivers training for Fortune 500 companies. His work has appeared in various outlets including the Harvard Business Review.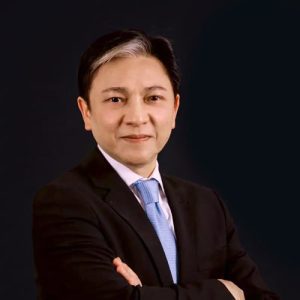 Adjunct Associate Professor
HKU Business School
Dr. Royce Yuen is synonymous with "Branding" and "Advertising" in Hong Kong. He is the Co-Founder and Co-CEO of MaLogic, a MarTech company with global footprints that offers innovative business solutions by integrating brand strategies, research insights, and big data analytics. He was formerly the Chairman of Ogilvy Hong Kong and Southern China. As Chairman of the HK4As, he was acting as the spokesperson for the creative industry in Hong Kong. He is a Professor of Practice and has been lecturing MBA programs across Mainland China and Hong Kong for two decades.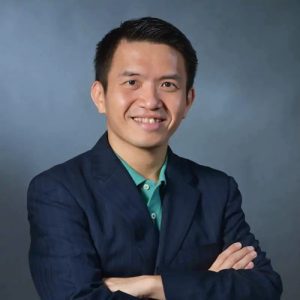 Adjunct Assistant Professor
HKU Business School
Mr. Baniel Cheung is a serial entrepreneur, investor and business consultant. Being appreciated as one of the top strategists in business and digital transformation in the region, he is currently the Chief Strategy Officer of MetaJapan, Principal Consultant of Mapxus Technology, Partner of Snapask Japan, and Founder of MSK Academy. Besides, Baniel has been supporting different companies to expand into Japan. He is currently the Advisor of Pasona Group Japan, Principal Consultant of Business Development Center Tokyo (Hong Kong Office) of Tokyo Metropolitan Government, and Mentor of Beyond Ventures. Baniel has been carrying professorship in different universities and is currently an Adjunct Assistant Professor of HKU Business School.
| | | |
| --- | --- | --- |
| Module 1 | Law and Ethics | Date to be confirmed |
| Module 2 | Oversea Branding | Date to be confirmed |
| Module 3 | Foreign Market Entry | Date to be confirmed |
| Module 4 | Oversea Expansion | Date to be confirmed |
HKU Business School – Cyberport Campus
HK$18,000 per participant
| | | |
| --- | --- | --- |
| Type | Discount | Eligibility |
| Early Bird | 10% | Registration has to be submitted before 15 Apr 2023. |
| Group | 15% | Minimum of three participants from the same organisation registering for the programme. |
| HKU Alumni and Staff | 20% | Please indicate your alumni status in your registration, and we will advise and confirm on your eligibility. |
*Only one type of discount can be applied per enrollment. The discount cannot be used in conjunction with other promotions, discounts or offers. In the event of a dispute, provision of the discount(s) is subject to the sole discretion and final decision of HKU Business School.
You may also be interested in: