Collaborative Leadership: Create A Cohesive Growth Culture
Design thinking training
The world is fast-changing, so are the business models. Leaders shall always keep their managing and operation models updated to stay ahead in the competitive business world.
Design thinking training
offers a platform to equip leaders with a more comprehensive understanding of design thinking, and enables them to apply the strategy they have learned to their business and services.
Joining design thinking course in HKU
Design thinking training is known as innovation training, our training programme enables leaders to add value to their business by improving their innovation processes in their teams. Joining HKU design thinning training can help to enhance the efficiency and productivity of your team and you will learn numerous insightful concepts of design thinking from our experienced experts.
The Benefits of our Design Thinking Training
Improve productivity Stay customer-centric
Faster & more effective solutions to problems
Increase ROI
Certificate issued by HKU
Our
design thinking training
included the most comprehensive Enterprise Design Thinking topics, which helps to accelerate leaders' business and plan a customer-centric business strategy with different people's objectives. ​​The course will also teach leaders how to adapt design thinking and problem-solving tools to address their challenges, optimise user experience and improve the quality in products, strategies, teams and working environmental aspects. Upon the completion of our design thinking training, participants will be awarded a certificate in Design Thinking.
What you will learn in our design thinking training
During the course, participants will come across different topics related to design thinking, such as creativity and innovation, how to produce new ideas, how to explore possibilities by brainstorming, etc. After finishing the course, participants should be able to… Apply creative thinking tools Figure out potential risks and opportunities Criticise the current situation and give advice from an innovative perspective Understand the principles and fundamental notion of design thinking
Collaborative Leadership: Create A Cohesive Growth Culture
Q4 2023 (2 days - 3 hours per day)
As companies become increasingly flat in structure, collaborations across and within teams are critical for achieving the company objectives. Yet, collaborations are complex, when considering team compositions that include global team members, multi-generational team members, virtual teams, and members who are from multiple functional teams. To foster effective collaborations, this dynamic and interactive session will provide a solid basis for teamwork, both in terms of being a strong team member, and an impactful team leader.
Professionals who, within the past two years, or who are currently, making the transition from being an individual contributor to a team leader, and are directly responsible for employees;
Business professionals who lead teams and departments, and are responsible for managing the day-to-day activities of employees;
Anyone who is seeking to develop critical leadership skills, become effective leaders, or improve key leadership competencies.
After completing the course, participants will be able to:
uncover the strengths and weaknesses of oneself as well as the team
develop communication skillset for a dynamic and mixed team environment
build and reach a consensus in a hybrid and fast-paced workplace
execute concrete approaches of strategic collaboration
solve problems and manage conflicts with a collaborative mindset
A Certificate of Attendance will be presented to the participants who achieve 100% attendance.
All programmes are non-credit bearing.
Day 1: Team Spirit – Step by Step Guide to Foster Collaboration
How to conduct a team profile analysis of your current team
How to work with team members of different personalities, cultural backgrounds, strengths and weaknesses at work
Day 2: Strategic Leadership – Steering Towards Common Goals
How to use a structured framework for effective inter- and intra-team engagement across a project cycle
How to break down silos and foster collaboration
How to consistently encourage and maintain team collaboration
In this 2-day workshop, you will benefit from a unique learning experience with integrated academic rigour and practical relevance. The programme includes discussion of new business cases and workplace scenarios, and involvement of prominent business leaders to provide programme participants with a real-world, hands-on experience.
You may be interested in joining another programme – "Leadership Coaching & Development Programme" as well.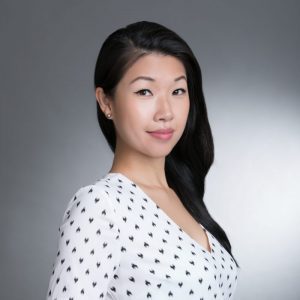 Management and Strategy
MBA Programme Director
Associate Professor
PhD, University of Toronto
M.A., University of Toronto
BSc., University of Toronto
Dr. Cheng is an Associate Professor of Management and MBA Programme Director at HKU Business School. She is also Chief Resilience Officer at Human at Work.
She obtained her PhD degree in Organisational Behaviour and Human Resource Management from the Rotman School of Management, University of Toronto. Her research is dedicated to corporate wellness. This includes helping senior executives level up their leadership and creating cultures and teams that thrive in the workplace. She has published in top-tier journals such as the Academy of Management Journal, Journal of Applied Psychology, and Journal of Personality and Social Psychology. Her research has been featured in leading media sources such as The Wall Street Journal, Forbes, The New York Times, and Harvard Business Review.
She has consulted for Fortune 500 companies such as UBS and AIA, as well as companies including DHL, Hong Kong Airlines, and Konica Minolta.
| | | |
| --- | --- | --- |
| Type | Discount | Eligibility |
| Bundle | HK$400 | A participant registers for all 3 programmes under the Online Leadership Series |
| Early Bird | 10% | Registration has to be submitted before 5 March 2023. |
| Group | 15% | Minimum of three participants from the same organisation registering for the programme. |
| HKU Alumni and Staff | 15% | Please indicate your alumni status in your registration, and we will advise and confirm on your eligibility. |
*Only one type of discount can be applied per enrollment. The discount cannot be used in conjunction with other promotions, discounts or offers. In the event of a dispute, provision of the discount(s) is subject to the sole discretion and final decision of HKU Business School.
You may also be interested in: